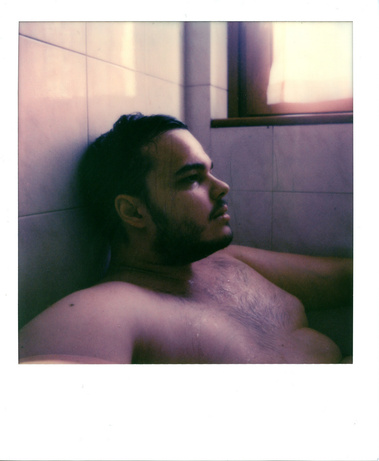 Matteo Pedone, nato a Monza nel 1995, è un fotografo di ritratto e documentario di base a Milano. Inizia a scattare per gioco nel 2017 con la vecchia fotocamera del padre.
Pur non essendo assolutamente un feticista del mezzo, Matteo si trova a proprio agio a scattare quasi totalmente in pellicola, la quale si sposa con il suo metodo di lavoro lento e riflessivo, e che riconosce le esperienze, le conversazioni e le sensazioni importanti quantomeno al pari dell'immagine stessa.
Matteo è aperto a sperimentare in svariati generi e stili fotografici. Oltre che di ritratti e documentari, si occupa anche di editoriali e di copertine di singoli o album musicali.
Per informazioni, commissioni e acquisto di stampe, contattare Matteo via email:
Matteo Pedone (b.1995) is an Italian portrait and documentary photographer, based between Monza and Milan, who works primarly on medium format and 35mm film.​
Matteo found himself to be in tune with analog photography in terms of pacing and rythm, which encourages him to have a more deliberate approach towards his work.

For inquiries, commissions and print sales please contact Matteo via email:​
Selected Group Exibitions
2023 | Exclusion - Open call by BASE Milano and Perimetro | BASE Milano | Milan, Italy
2020 | Brae Hunziker's Community Gallery | Online
Publications
2022 | Ahead Magazine, Il rètro anni '90 e la connessione con Matteo Pedone (Intervista)
2021 | FrasiRap.it, Chakra : 5 curiosità che forse non conosci
2021 | LEV Magazine, Noi uomini siam fatti così, selected work from the archive
2021 | Self-published, I Giovani d'Oggi, limited edition Zine
2021 | Perimetro, I Giovani d'Oggi, selected work from the project
2020 | Perimetro, Guarda(ti), collective project curated by Carolina Isella
2020 | HipHop Tender, Chakra: l'armonia alla base del suo rap